Aspiring Leaders Network
Anglican EdComm is committed to developing future leaders at all levels. The Aspiring Leaders Network aims to provide a platform where current and future educational leaders can be encouraged and developed.
Edcomm's role is to support individuals and schools by identifying and training educators who are considering future leadership for every aspect of school life. If you are someone who is considering any future educational leadership position we would encourage you to give thought to becoming part of this professional network.
The Aspiring Leaders Network is designed to professionally develop aspiring leaders who will collaborate in both face-to-face and online forums. The AITSL standards will guide and shape this professional program that will see future leaders developed with the capacity to interact with each other and academic literature in the area of educative leadership.
The Network will give you continued access to NESA accredited professional learning programs (both online and face-to-face), forums, and opportunities for mentoring/coaching within a structured professional learning network.
Previous Events
Aspiring Leaders Network Launch
August 2017
The Aspiring Leaders Network was launched on the evening of August 17, 2017 at The Rydges, Rosehill. Alongside casting a vision and a future program for developing Aspiring Leaders, the inaugural keynote address was delivered by Professor Patrick Duignan, entitled Leading with Influence: The Power of Presence, Positive Relationships and Collective Responsibility.
View the keynote address below:
Speaker Biography: Emeritus Professor Patrick Duigan
BA, H.Dip Ed (NUI); B.Ed, M.Ed Admin, PhD (Alta), FACE, FACEL
International Speaker and Consultant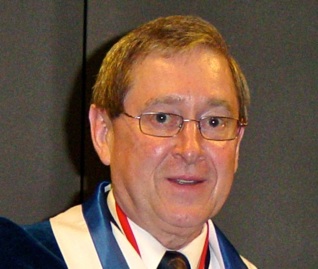 Speaker Biography:
Emeritus Professor Patrick Duignan is passionate about leadership and is a highly sought after international speaker and consultant on leadership in not-for-profit organisations. During his career Patrick was a teacher, deputy principal, principal, lecturer, professor and dean in tertiary institutions in Canada, Australia and Brunei.
Patrick has inspired leaders through presentations and workshops in government and non-government education systems and schools across Australia as well as in New Zealand, Scotland, England, Hong Kong, South Africa, Canada, Bhutan, Malaysia, Vietnam and Cambodia.
He is widely published in national and international refereed publications and is author of Educational Leadership - Key Challenges and Ethical Tensions (2006) Cambridge University Press; Educational Leadership: Together Creating Ethical Learning Environments (2012) Cambridge University Press; co-author of The Power of Many: Building Sustainable Collective Leadership in Schools (2011); Dancing on a Shifting Carpet: Reinventing Traditional Schooling for the 21st Century (2010); co-editor of Leading Australia's Schools (2008); and he recorded a 3 DVD set that provides a number of cutting-edge ideas on leadership in school systems and schools to assist in professional learning of educational leaders, including teachers.